RAK's Essential Guide to IoT Antennas: Design, Selection, Positioning and More

As an integral part of your IoT solution, antennas are key for good communication between devices at a long-range distance. The value of picking the right antenna and placing it in the most strategic place is a make-or-break process for smooth data delivery and reception throughout. We're here to help you learn all that and more.

Download to get a guide on selecting, positioning, and understanding your antennas so that they work effectively with your IoT devices.

Learn how to strategically install your antennas to get maximum coverage. Grab our whitepaper and let us help you learn all you need in one place.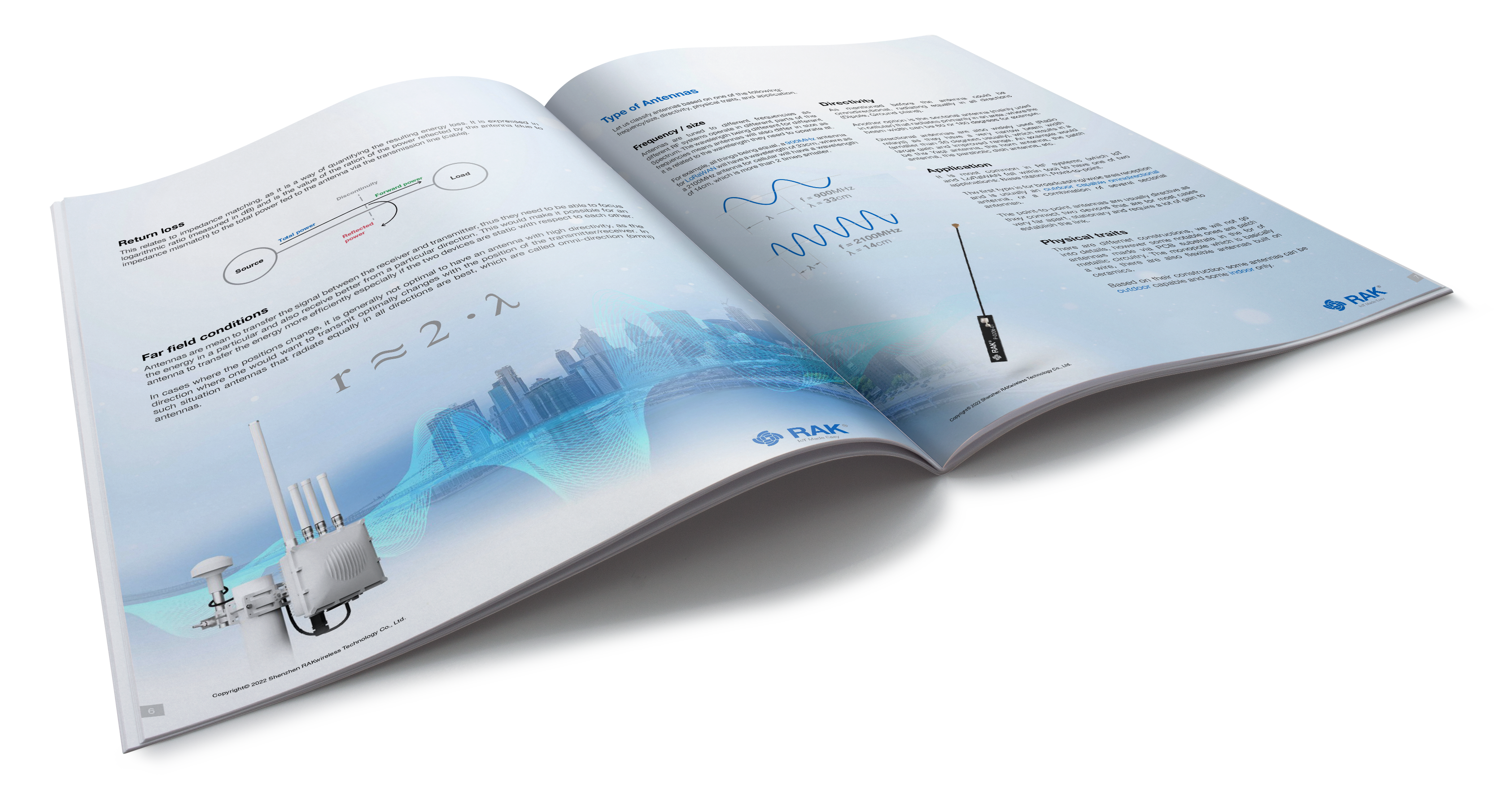 To download the brochure, please fill out the form here: