First Snow Co., Ltd: Pioneering Smart City Solutions with IoT and RAKwireless
Company Profile
First Snow Co., Ltd. is a South Korean IoT-specialized company with experience in work-field areas (such as planning public service applications and HW products), technology-based consulting, and building self-network communication infrastructures for the implementation of Smart City services. They provide value and satisfaction to their partners and customers by continuously advancing their technologies.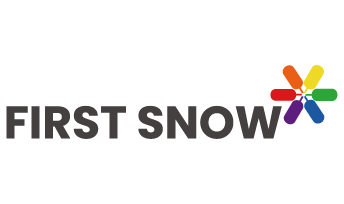 The Challenge
First Snow Co., Ltd, a Korean technology company, faced limitations with their initial approach of relying on wired network-type services through broadband networks of major Korean telecom companies. These limitations included communication specifications and high costs.
The Solution
First Snow Co., Ltd's flagship solution, the 'Smart Safety Management Service', utilizes IoT technology to revolutionize public safety and convenience in urban environments. This innovative service is specifically designed to provide swift situation reporting and rescue activities when accidents occur involving electric mobility aids and electric wheelchairs.
The need for such a solution is evident. According to a survey conducted by the Korea Consumer Agency (KCA), 35.5% of electric wheelchair users reported experiencing accidents such as overturnings and collisions. This staggering statistic highlights the pressing need for enhanced safety measures.
The Smart Safety Management Service operates in three steps:
1. Rollover Detection: When a rollover is detected, data is transmitted via LoRaWAN communication.
2. Data Collection and Processing: Sensor data from devices is collected and processed, enabling real-time monitoring and analysis.
3. Smart Services: The system provides emergency reporting, immediate notification to guardians, and other crucial services to ensure swift response and aid.
Outcome
First Snow Co., Ltd's innovative use of IoT technology has had a transformative impact on public safety. By mitigating risks and providing a safer environment for electric wheelchair users, they have effectively addressed a critical issue in urban settings. Their Smart Safety Management Service, empowered by IoT technology, has the potential to significantly reduce accidents and improve response times in emergency situations. This breakthrough solution is paving the way for smarter, safer cities, with enhanced convenience and protection for residents and visitors alike.
Read here to learn how RAKwireless' WisBlock powers First Snow's innovations.
Other RAKstar Success Stories