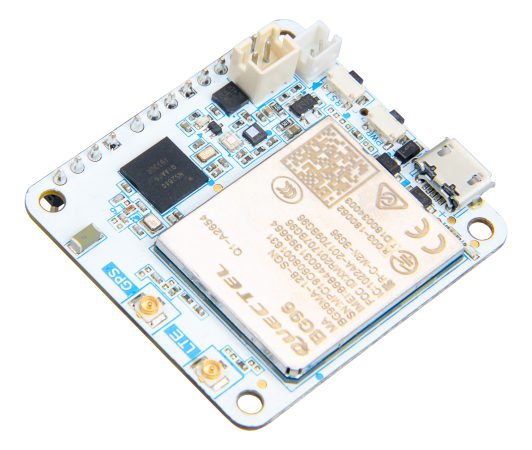 RAK5010
WisTrio Nb-IoT Tracker
Quick Development Board
The RAK5010 is a tracker, which integrates LTE CAT M1 & NB1, GPS, BLE, and sensors. It is built on the Quectel BG96 LTE CAT M1 & NB1 module, which has an integrated GPS receiver. The MCU running the board is a Nordic nRF52840 controller.
Powerful Features
An Nb-IoT board with voice capabilities and onboard sensors
Motion
Sensor
Pressure
Sensor
Light
Sensor
Temperature
Sensor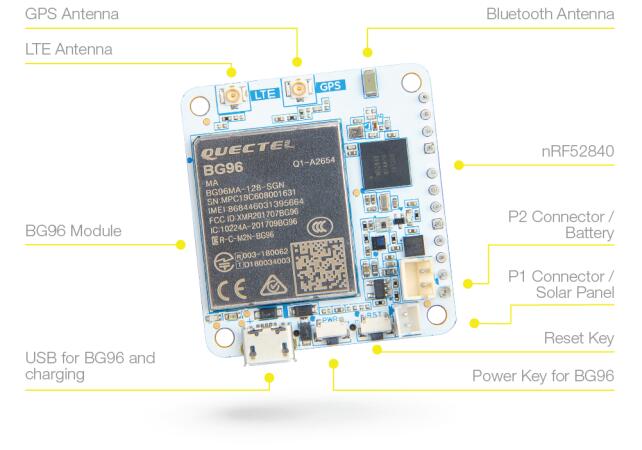 Built-in humidity and temperature sensor, pressure sensor, 3-axis motion sensor, and ambient light sensor
Quectel BG96, with LTE CAT M1, LTE NB1 and GNSS
Nordic nRF52840, with BLE5.0 and long range BLE.
nRF52840 integrates the ultra-low power microcontroller ARM Cortex-M4 (64Mhz)
iPEX connectors for the LoRa and GPS antenna and an on-board ceramic antenna for the BLE.
Easy Interface
Supports nanoSIM and eSIM options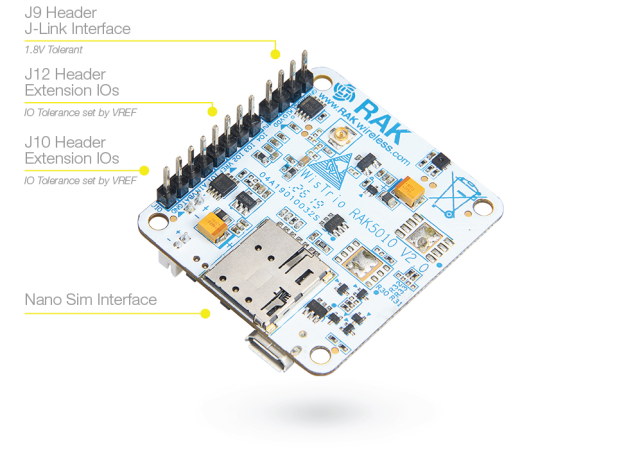 nano SIM and ESIM options.
Can be powered by either Micro USB, 3.7V rechargeable battery or a 5V Solar Panel Port
Multiple interfaces, I2C, UART, GPIO, ADC