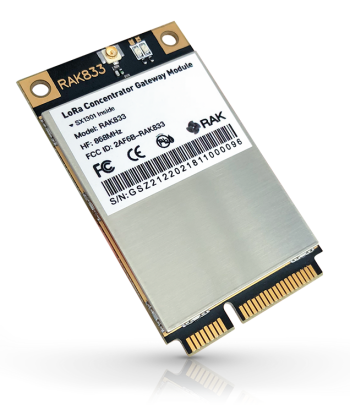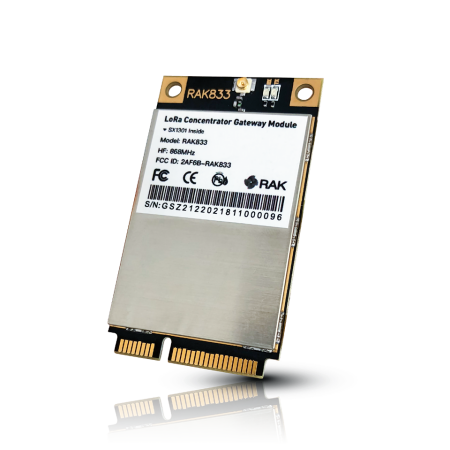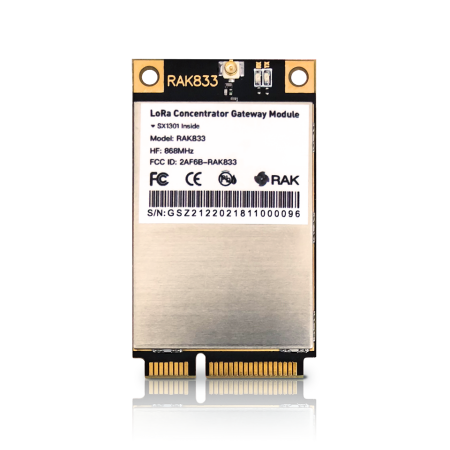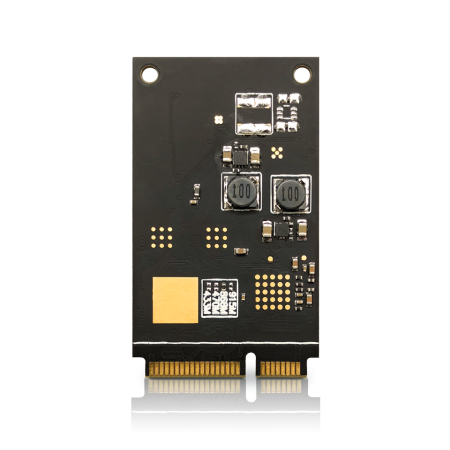 RAK

833
For LoRa Developers. Designed to work with a RPi.
LPWAN Gateway Concentrator Module
RAK833 is a fully-fledged LoRaWAN Concentrator module. It is very similar in function to the larger RAK831 module. However, it has a number of advantages over its bigger brother.
Integration Made Easy
Perfect for integration in routers and developer boards.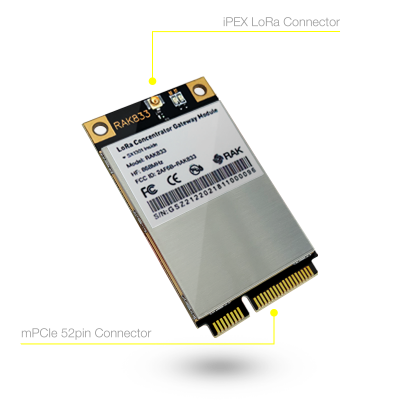 Designed for Developers
We designed this module for our fellow developers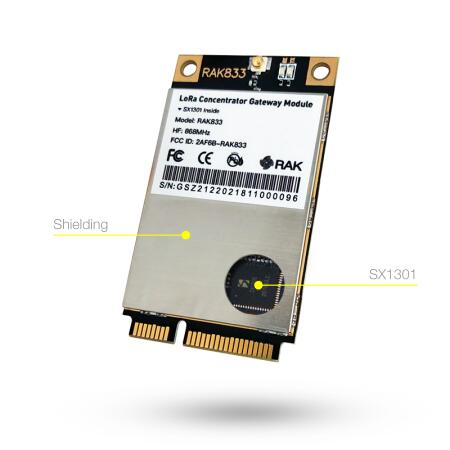 Compact Design (mPCIE connector and form factor)
Full 8 channel support (SX1301)
Full band support 433/470/865/868/915/920/923 MHz
Supported major platforms
Open-Source Project
Experimental sample implementation to connect to LoRaWAN .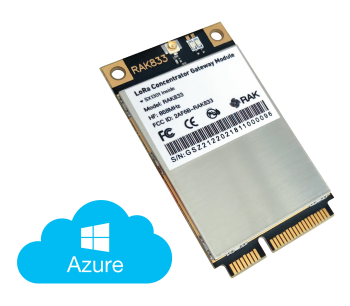 Microsoft Azure IoT Edge LoRaWAN Starter Kit
Take advantage of Azure Cloud services
Ready to use container with gateway & network forwarder
RAK833 HDK ABD Docker for 1-click setup & deployment